International architectural design competition seeking ideas to transform libraries for today's world.
UNI is an online architecture and design competition platform for students and professionals to create innovative designs in the architecture field for the emerging concerns and different design problems. The challenge is to create a solution that won't just make libraries a safe place but would reduce the risk of large public gatherings. It is to figure out the possibility to make these important resourceful spaces easily available to everyone.
The recent decade has led to an inevitable surge in the use of digital technologies. In addition to this surge, the COVID – 19 pandemics have radically shifted our world and the perspectives we hold towards it. People worldwide have changed their way of work and life. The rapid changes that it brought to the digital world have shifted our world to Work From Home, making the 6ft norm the new normal. 
The new normal has considerably changed our perceptions of spaces. As with the passing months, we are trying to restart our lives by coming back to the places we miss. Including the public libraries; space which no matter what we are unable to completely replace by its existence. Across years of transformation and change, the concept and typology of a public library haven't changed its place in the lives of people. 
How can we address this issue through architecture while maintaining the form and function of the space?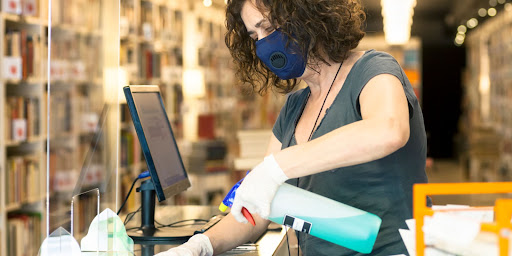 Libraries have been an integral part of our knowledge system and have been serving as a major typology for learning for past decades. The education and sharing of knowledge that this space promotes are making it an essential space that needs immediate evolution. Space being the vital element in public design, can architecture provide solutions for the issue of accessibility and space constraints in the current scenario? 
The architecture competition brief calls for a design of a compact prototype of public libraries. Design to install a decentralized public library system ensuring the least public gathering and increased accessibility to people across the city.
DESIGN OBJECTIVES
Evolutionary: Library design evolving with changing times. 
Compact: Small area catering for a limited number of people. 
Accessible: Should be easily accessible to people on a community level. 
Multipliable: Design that can be prototyped and installed multiple times.
The experts from the team will shortlist entries that would be forwarded to the jury panel for evolution. The panel includes eminent professionals like Jamin Seo & Guen-il Huh (Principal Architect, AGIT STUDIO, South Korea), Hiroshi Kinoshita (Founder, Hiroshi Kinoshita and Associates, Tottori City, Japan) and Zhong Ling (Founder, DUTS design, China)
The competition will be active from 19 January 2022 to 20 June 2022. Total prizes of upto $24000 (USD) shall be granted to the winners after result announcement. For additional resources and detailed information related to the competition click here.
Media Contact
Company Name: UNI
Contact Person: Fenil Pinto
Email: Send Email
Phone: +1 (972) 318-9454
Country: United States
Website: https://uni.xyz